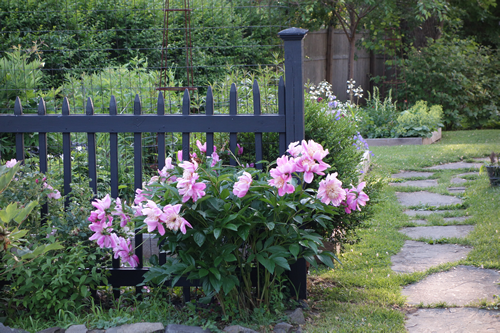 Award winning author and garden designer Bettina Mueller regularly appears at Garden Shows and Garden Clubs. Recently she was on the Gardeners Studio stage at the Philadelphia Garden and Flower Show presenting her work.
She often hosts Tea Gatherings in her tea house and gives workshops on flower arranging and garden design. Her garden has been on the Garden Conservancy's Open Days tour.
Contact her for presentations to your clubs or groups. If you'd like to be informed of future workshops please sign up for our event newsletter.
"Our members loved your talk. You explained everything so clearly and beautifully, infusing it with the spirit of Zen and tying it to how we can use those principles in our daily lives and homes. With great appreciation and thanks."
Current Tea House Events
Sunday morning Zen
Dates: The first Sunday of every month
Time: 9 AM – 10:30 AM
Schedule: Sitting meditation 9:00AM – 9:30AM
Informal talk 9:30 – 10:30AM
Due to Covid, we have moved our first Sunday Zen gathering from the Tea House to online.
Everyone is invited to sit a half an hour beforehand. Then we gather on Zoom for not more than an hour with a brief talk and some discussion.
For discussion I will send out something to read the week before. It might be a koan text to look at, or something to read, maybe even a scroll with words to ponder.
This will serve two purposes: 1) It will keep us connected 2) It will encourage us to sit and examine the nature of our mind independent of news and worldly affairs.
While that seems like a tall order particularly for the next few months, it's essential for peace of mind.
Please sign up here if you'd like to be notified of these first Sunday Zoom meetings
Save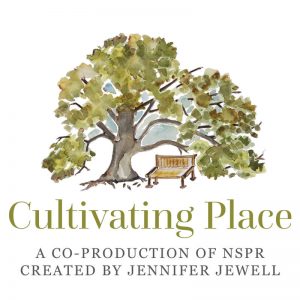 Please join me and Jennifer Jewell for a conversation about gardening
Adams Fairacre Farms, Poughkeepsie & Kingston
Cornell University Cooperative Extension – Spring Garden Day
Capital District Garden & Flower Show
Rhinebeck Garden Club
Old Dutch Garden Club
Garden Conservancy Open Days Program
Quogue Library
Golden Notebook Bookstore
Rhinebeck Garden Club
Harney & Son's Tea Millerton, NY
Staatsburgh Library
Washington Tokyo Women's Club – Zoom presentation
Albany Koi Club
Millbrook Literary Festival
Albany Iris Society
Germantown Garden Club
Philadelphia Flower and Garden Show
Connecticut Flower and Garden Show